Since start, we built our brand on a strong belief that animals shouldn't be a part of human vanity. Therefore, it's all about choosing something friendly – for your hair, for the animals and for the environment. 
That's why our products, salons and people are dedicated to providing the world with friendly beauty.
To do so, we proudly present hair care, styling and professional professional products that are all 100% vegan and animal friendly, formulated without sulphates and parabens, brought to you in climate compensated packaging.
By providing high-quality products, produced in Sweden, to professionals and consumers around the world, we make it easier for everyone to take a step towards a friendlier future.
As a new friend we offer you exclusive package deals!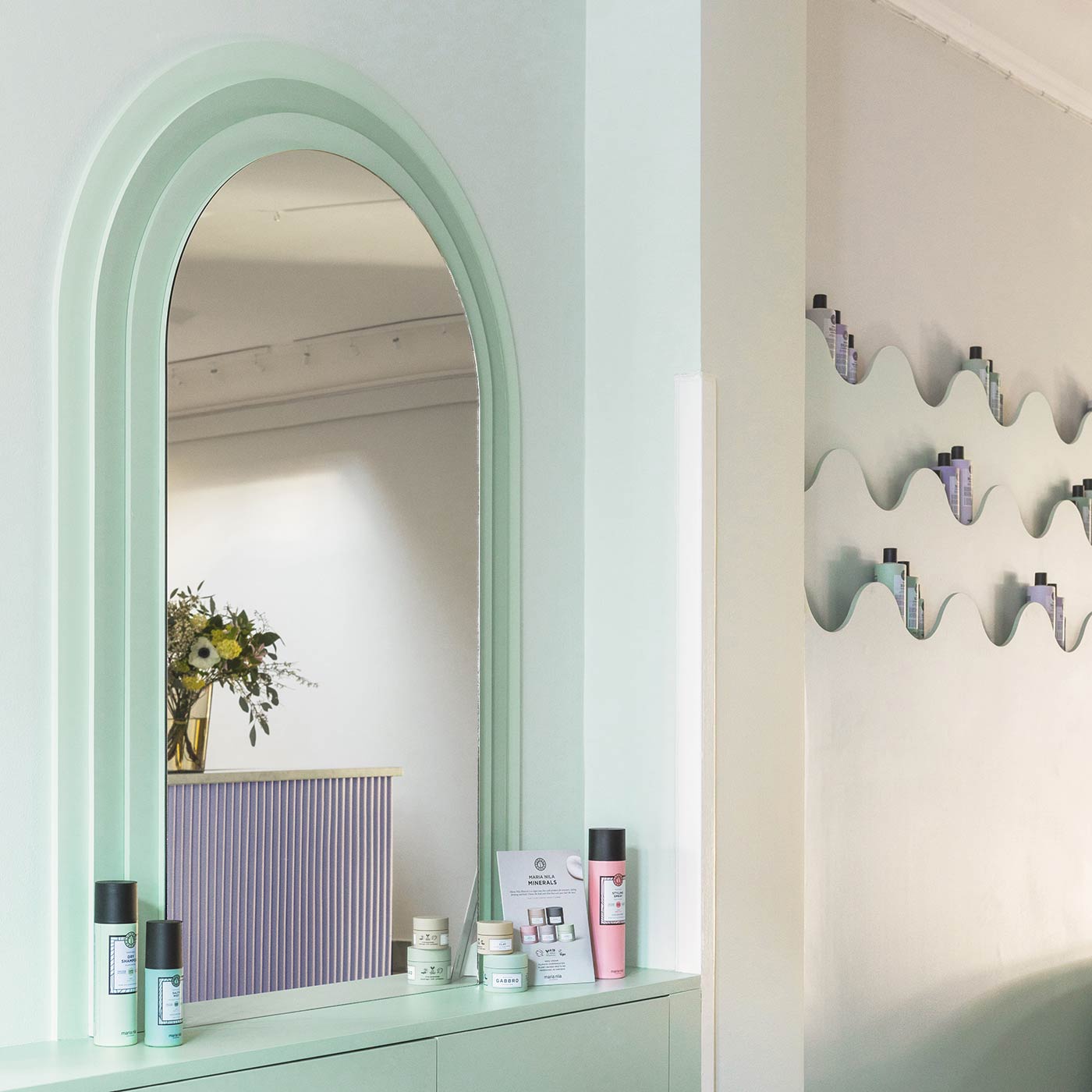 BY CHOOSING MARIA NILA, YOU CHOOSE:
·  Colour protecting haircare with professional performance
·  100% vegan and cruelty-free beauty
·  Formulas without sulfates or parabens
·  Unique design, scents, and active ingredients
·  Climate compensated packaging
·  To give back to the environment and animals
·  Swedish production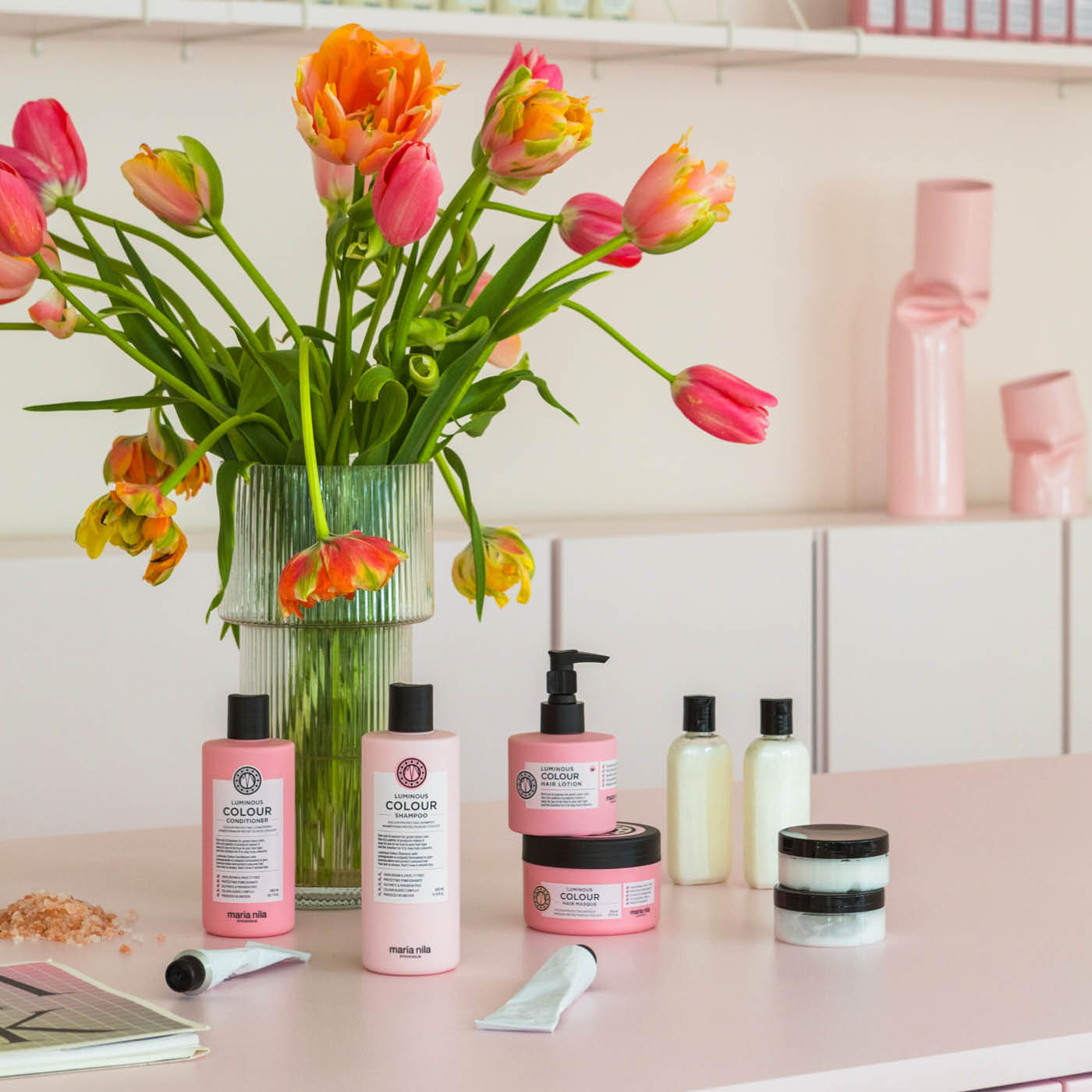 Care & Style
Maria Nila Care & Style is a colour preserving caring range in 7 lines. All hair types are unique and require different treatments. Each line has its own active ingredients to ensure that we have the products that target your specific hair type.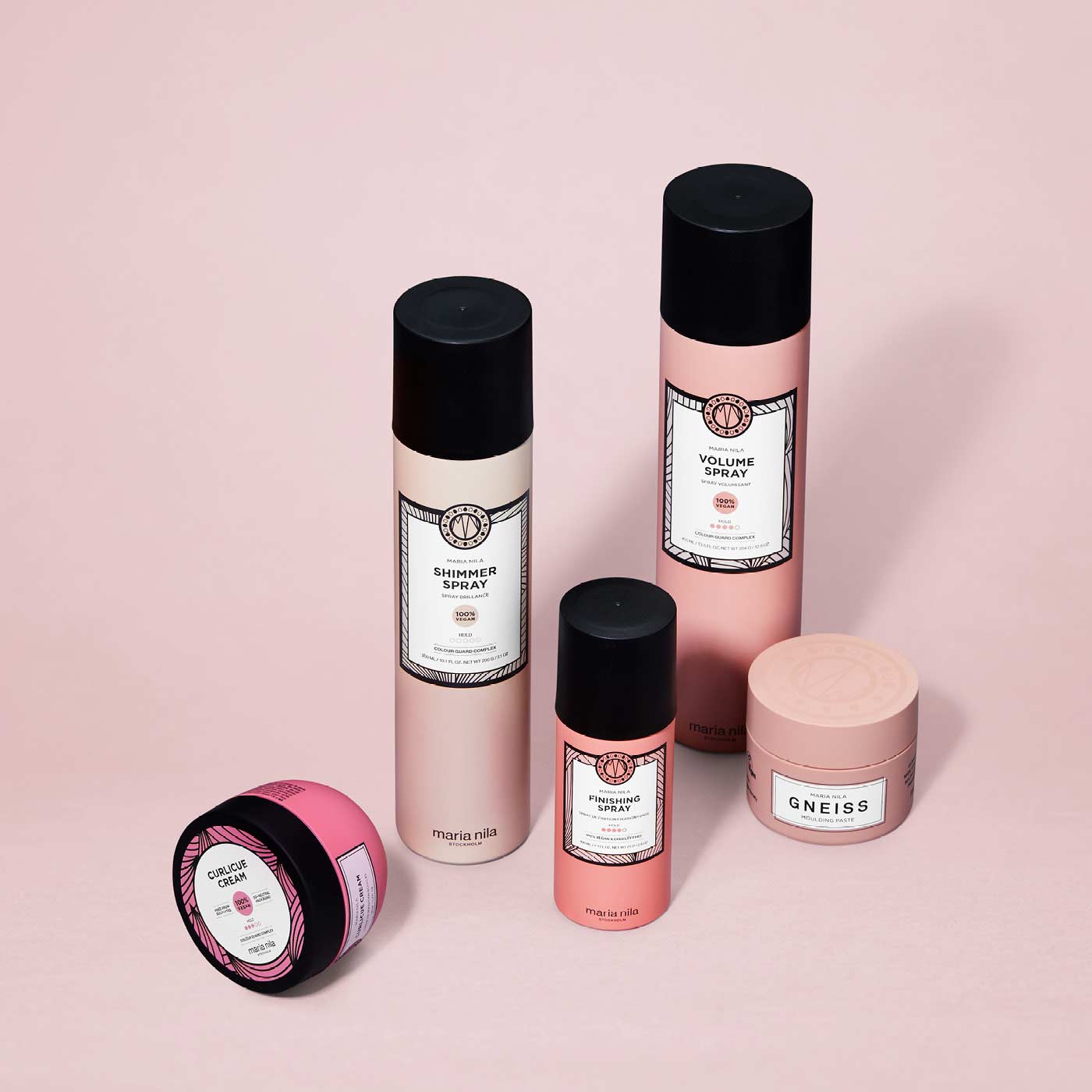 Style & Finish
Maria Nila Style & Finish is a line of colour preserving styling products with everything you need to get the right touch and feel to your hair.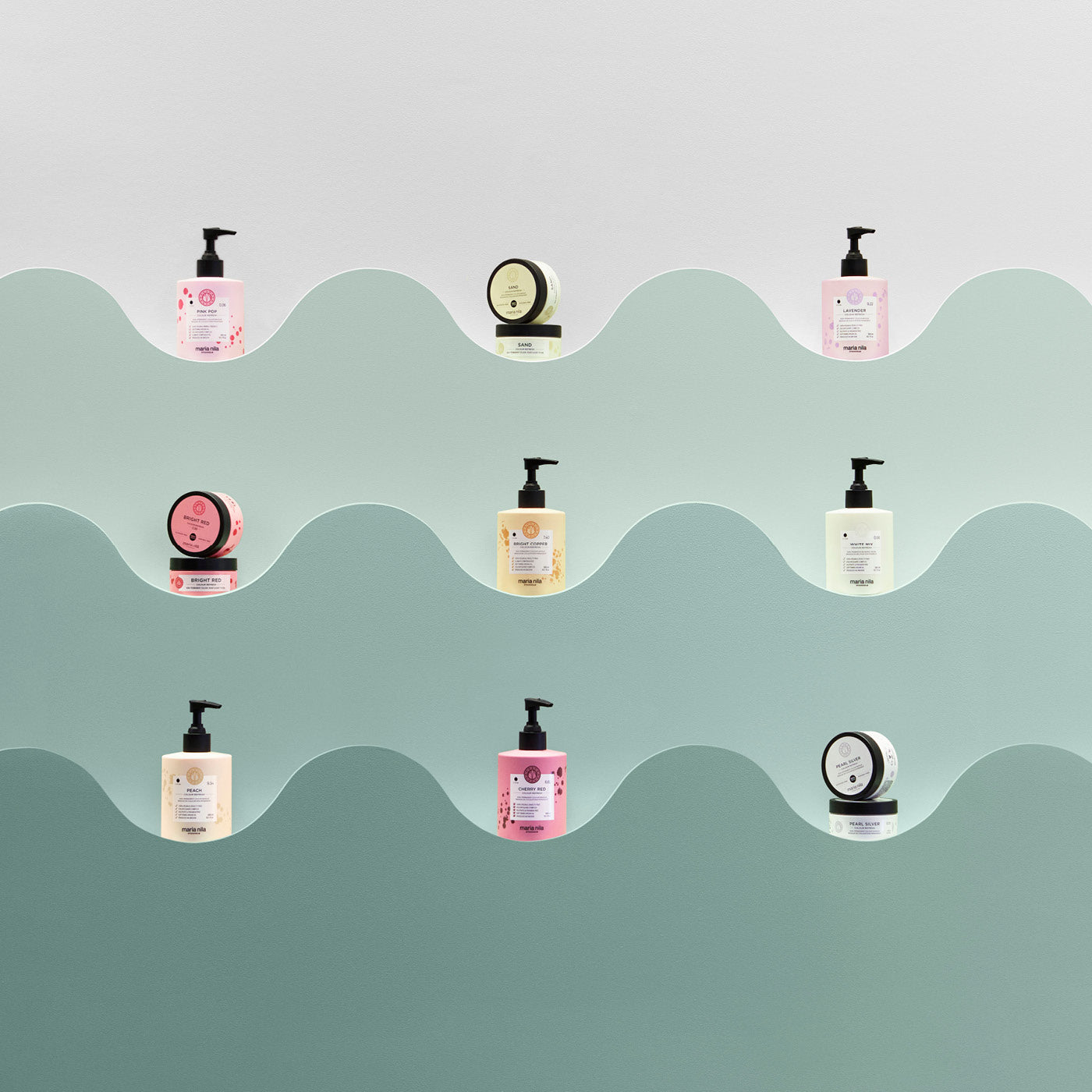 Colour Refresh
Colour Refresh is both a temporary color and a nourishing hair treatment. It moisturises and reduces frizz for a silky smooth and shiny result. White Mix can be used to create pastel colours from the intense shades – or just mix your favourites.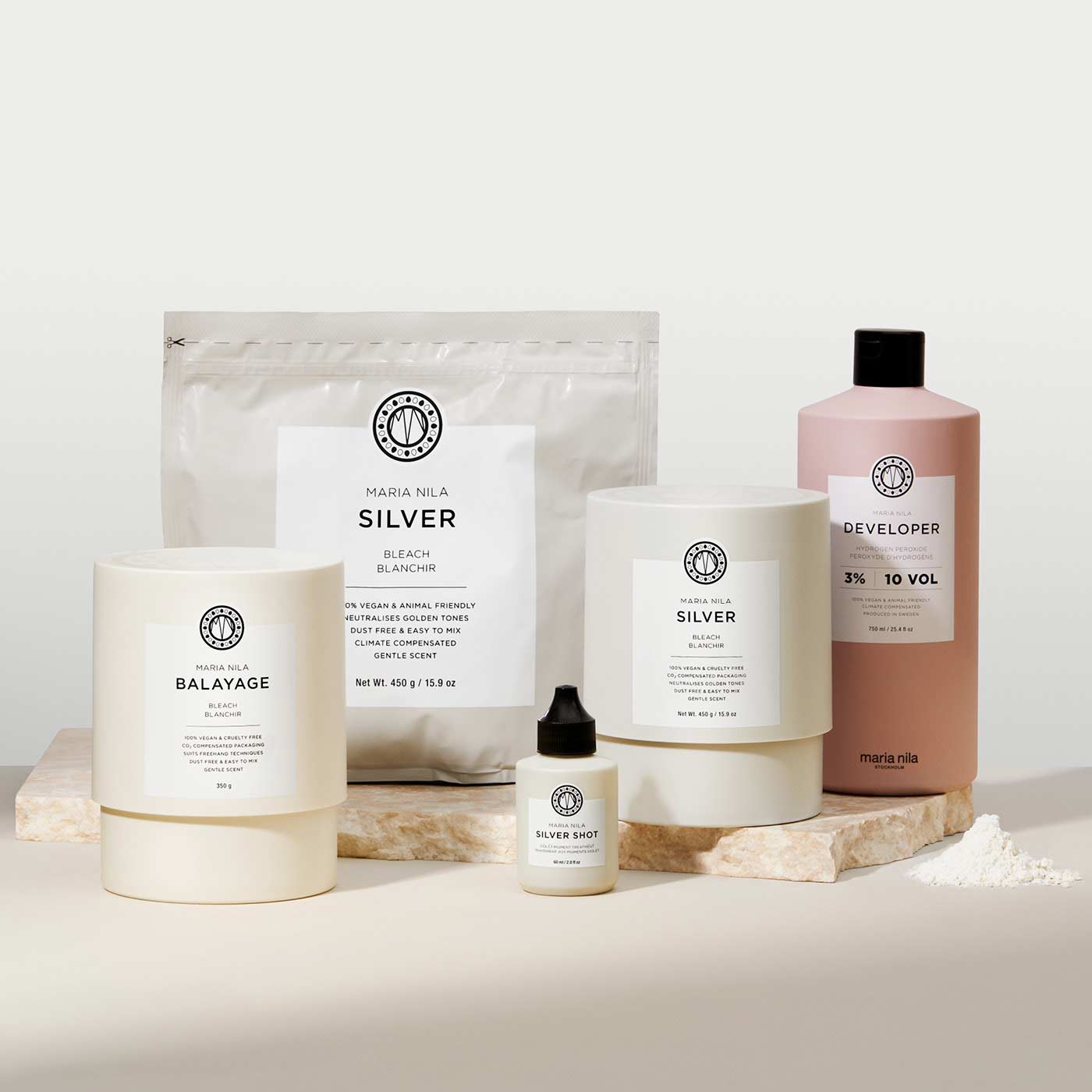 Bleach Collection
A 100% vegan bleach collection including two bleach powders, six developers and a caring after-treatment.The collection features a Silver Bleach with active purple pigments for a cooler result, a Balayage Bleach formulated for free hand techniques and an innovating caring aftertreatment that makes sure to lower the pH value as well as maintaining a cooler result.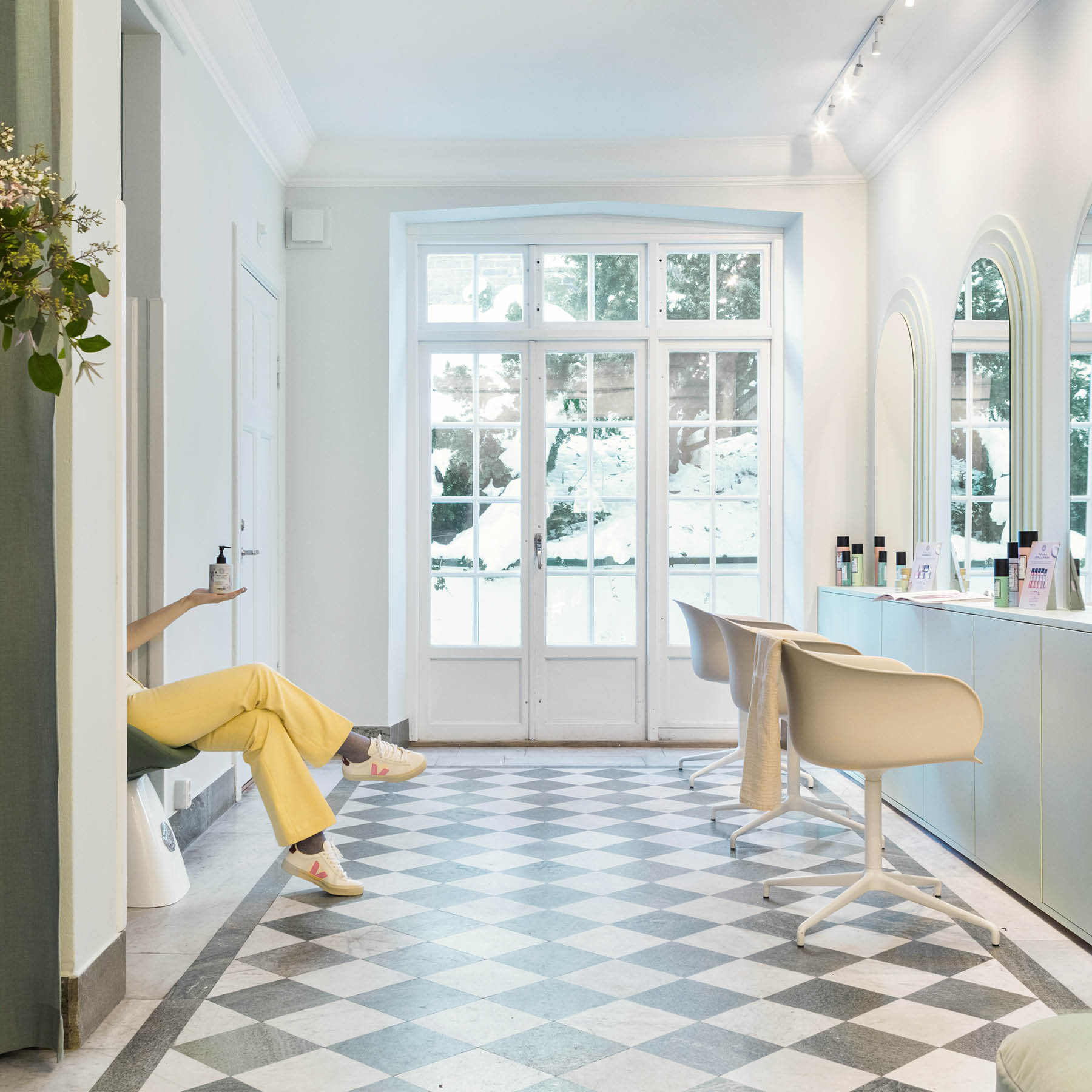 Join our world!
As a new friend we offer you exclusive package deals!