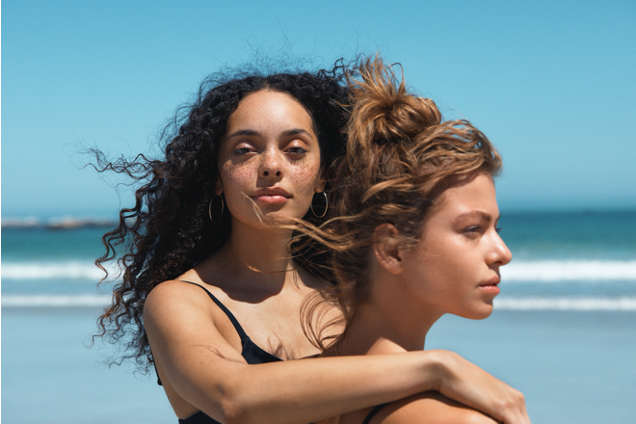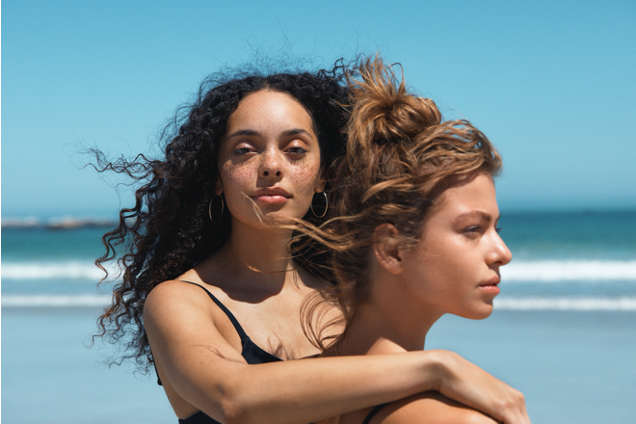 Nomads of the Sea
Like us, the ocean is a living thing. It's not something you have or own. Sometimes calm, sometimes wild, we have to protect its nature. Protect it for the future.
Our summer campaign Nomads of the Sea is a way for us to honor our environmental values and is a tribute to the big blue. We are offering Salty Mist, Ocean Spray and Salty Cream for a reduced price where 5% of the total purchase value of these three ocean products will go to the Perfect World Foundation and their work to Save the Ocean.
Like us, the ocean is a living thing. Therefore, these hairstyles fits for all happenings this Summer, whether they're relaxing or adventurous. All styles have been created with a base of the Maria Nila Ocean Spray, Salty Mist and Salty Cream which works perfectly on all hair types.
Mix curly cue and salty cream in your palms and apply a generous amount throughout from roots to ends. (Work in small sections to ensure even distribution).
Use fingers to twirl and twist the hair from roots to end to help define hair natural texture. (Finger twist working in consistent 1cm sections. Use diagonal sections around the face instead of squares for a softer finish).
Let hair air dry or use a diffuser.
At last, pull and separate/tease curls to create the 'un-done' look.
Pro tip: Using a micro-fiber towel to dry naturally curly hair will keep the frizz at bay.


Towel dry hair until its approximately 60% dry and comb through with a wide-tooth comb (think damp, not soaking wet).
Apply a generous amount of Salty Cream and Styling Cream mixed with a coin sized dash of Shale Wax.
Blow dry lightly. Add an additional layers of styling cream. (Hair should be coated but not to the point the hair sticks together too much).


Apply styling cream throughout damp hair to get added grip and definition.
Make a center parting and make a firm braid on each side.
Add extra styling cream if needed to perfect the result and increase hold.
Finish by using a see-through elastic at the end of each braid for a neat look, add a light hold by using Salty Mist.
Shape the baby hair too desired form by using Gabbro Wax.


Spritz Ocean Spray all over damp hair and let air dry (Scrunch hair with hands or micro fiber towel to amplify natural texture).
Collect hair in casual messy bun on top of the head and secure with an elastic band
Gently grasp the sides of the bun to widen buns radius by gently pulling edges to the sides and allow some strands to fall through.
Follow by pulling some strands around the face and neck.