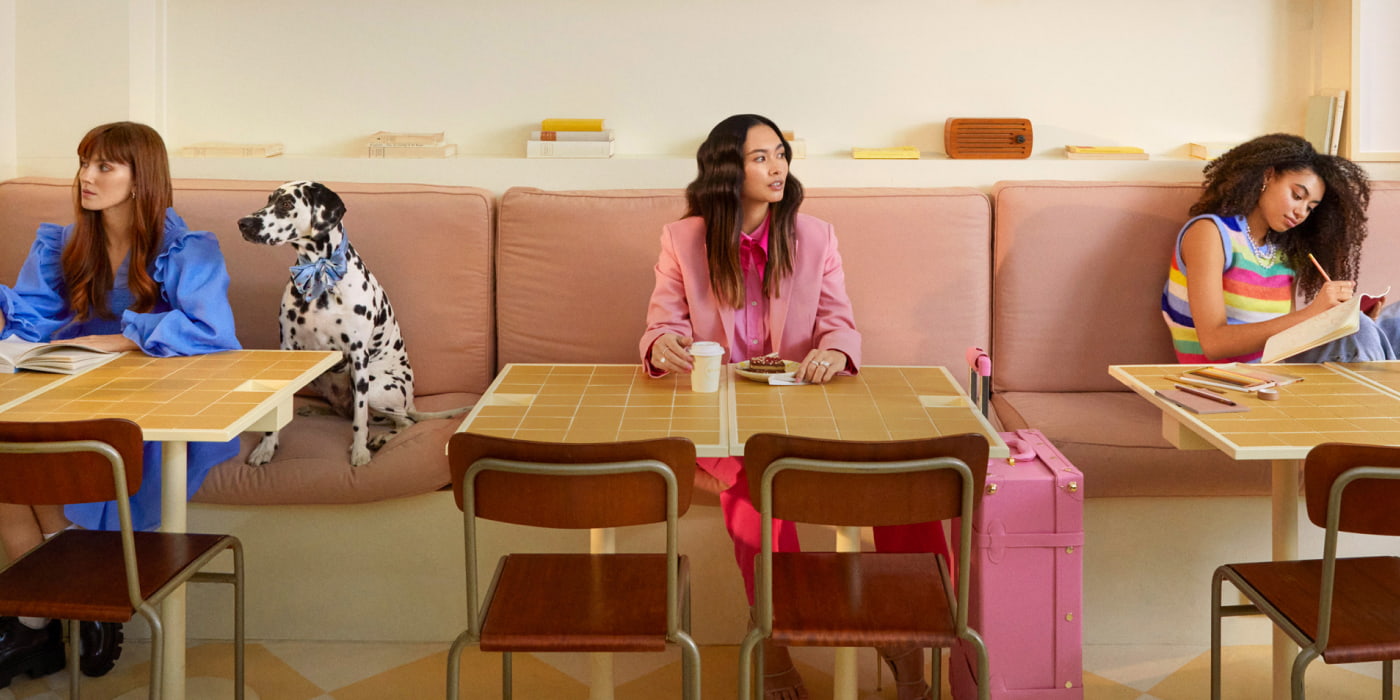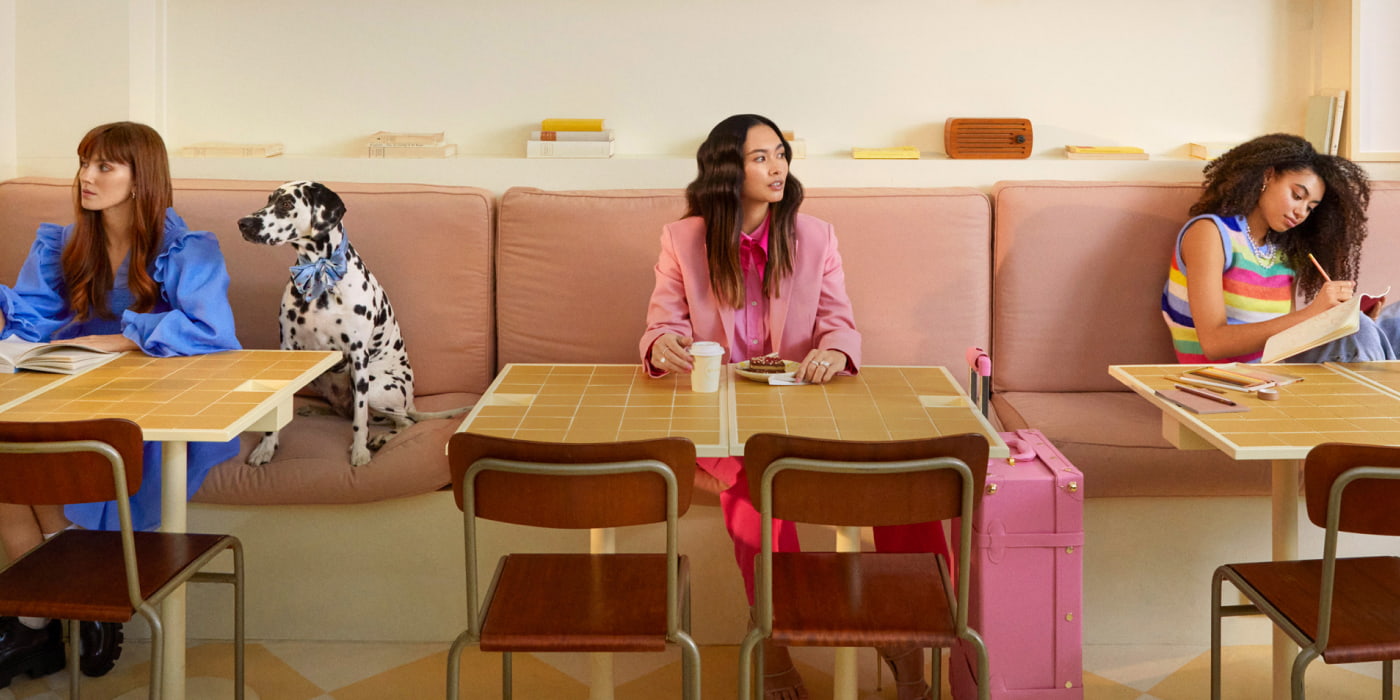 Maria Nila Launches Beauty Bags and New Look Campaign
This spring Maria Nila is launching the highly appreciated Beauty Bags in a new limited edition. Each bag includes one full size set and one travel size set of shampoo and conditioner from one of the Care & Style series, perfect for adding a pop of color to your bathroom or bring with you as you travel. Maria Nila is also launching a Styling Bag with all the essential products you need to create your spring and summer looks.
The colorful Beauty Bags are made from durable recycled mesh, making them great for storing all your beauty favorites. Thanks to the see-through mesh you can easily find what you need for your daily routine and the new added pocket will help you keep track of the smaller things you bring with you on the go.
Setting the mood for the launch is Maria Nila's new look book campaign Weekend Edits. The campaign is inspired by three unique trendsetters meeting at a picturesque café as the sun's rays reach the bar and the weekend begins. Together with our new friends, we discover this season's looks - Soft Natural Curls for Summer, the easy summer hairstyle with a French Chic touch and Glam Half Wave Look.
Find your perfect fit for upcoming weekends and adventures!
Styling Bag
Containing Cream Heat Spray, Ocean Spray, True Soft Argan Oil, Cleansing Powder and Power Powder, this bag is the ultimate styling partner to get creative with your looks this spring and summer.
Head & Hair Heal Beauty Bag
Healthy hair starts with a healthy scalp. Use our Head & Hair Heal Beauty Bag with soothing and hair growth stimulating dandruff shampoo and dandruff conditioner with Piroctone Olamine and natural Aloe Vera extract to treat dandruff and increase scalp health.
Luminous Colour Beauty Bag
Let your hair color shine in the spring and summer sun! The Luminous Colour Beauty Bag color preserving shampoo and conditioner rebuild and strengthen the hair structure and adds luster to natural and colored hair. Pomegranate extract and Colour Guard Complex protects and maintains the color in color-treated hair.
Sheer Silver Beauty Bag
Brighten up your natural or colored blond and light hair for a summery look. The shampoo and conditioner neutralizes golden shades through violet pigments and blackberry extract. The formula brings shine and strength to the hair structure.
True Soft Beauty Bag
Give your dry hair a softening and nourishing treatment. The shampoo and conditioner for naturally dry hair moisturizes and strengthens the structure of your hair. Argan Oil reduces frizz, fights static electricity and adds shine.
Pure Volume Beauty Bag
Add some extra lift to your hair and look this season. This volumizing shampoo and conditioner thickens and adds body to fine hair while strengthening the hair structure. Vitamin B5 adds volume and vitality with a long-lasting result.
Create your new summer look