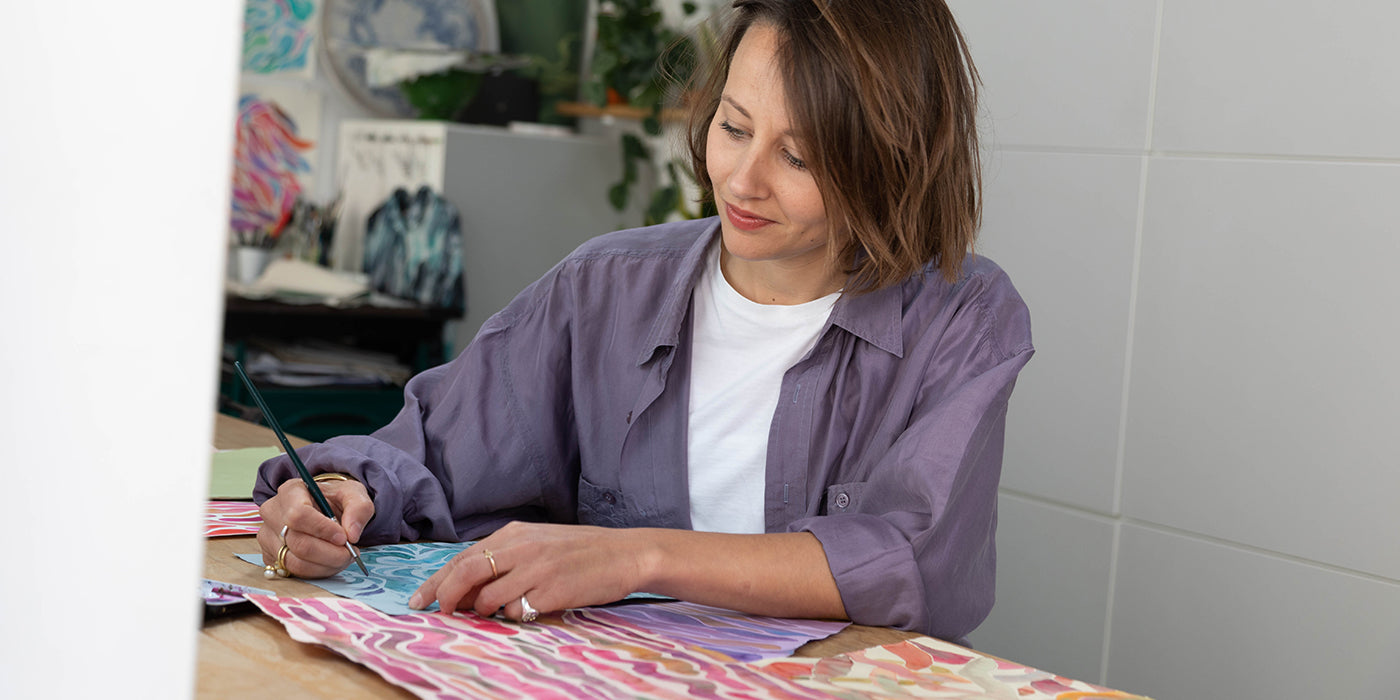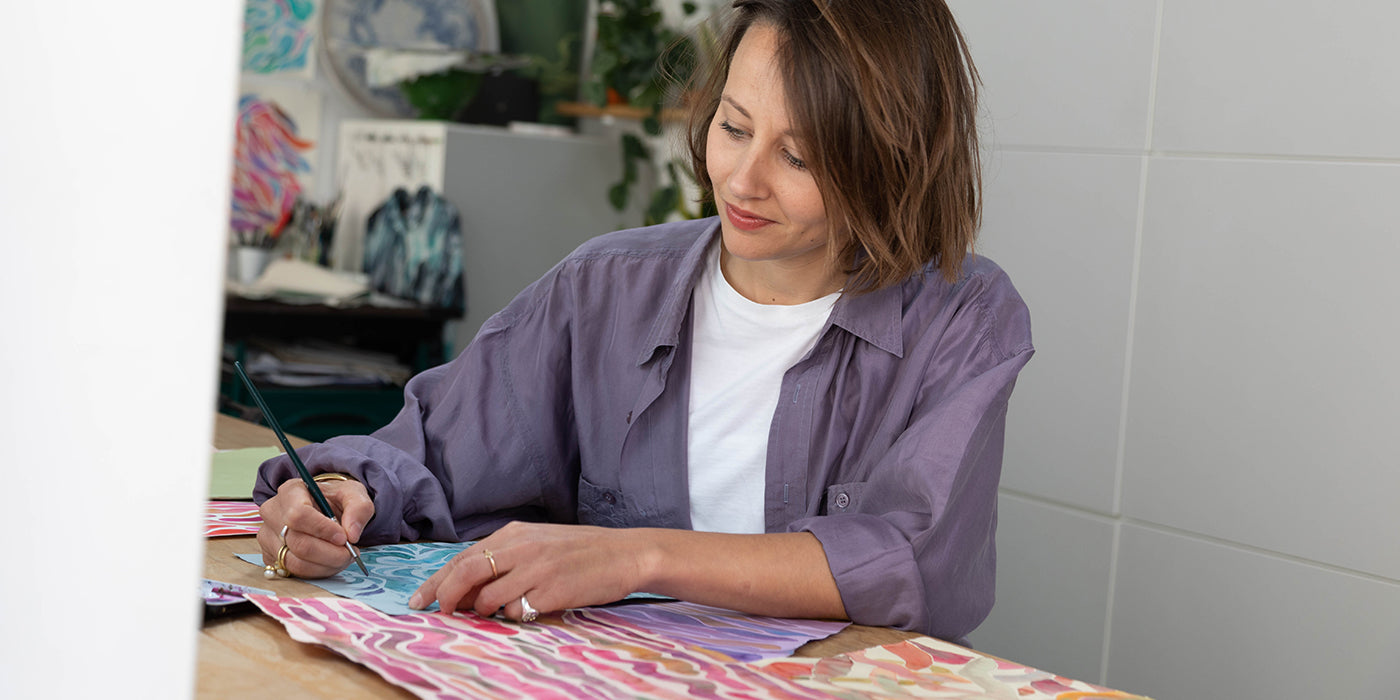 Maria Nila launches new Beauty Bags!
This season, Maria Nila is launching new vibrant and colourful version of the community favorite Beauty Bags, one for each Care & Style series. Each bag has a limited-edition print, created exclusively for Maria Nila by the Italian creative and artist Daniela Pinotti. Daniela created six unique prints to match the essence of each Care & Style series, inspired by the vibrancy in colours present all around us.

"With Maria Nila Beauty Bags my exploration of the natural world meets the different fragrances of each hair product, giving birth to six hand painted aquarelle patterns, soft in colors and fluid in the abstract forms." Daniela says, about how the Beauty Bags came to life.
Maria Nila in collaboration with Daniela Pinotti

Born in '86 in Rome, since graduating with a Bachelor's degree in Fashion Design from I.E.D. European Institute of Design in 2008 in Rome, Daniela has worked as a Print and Textile Designer for several brands internationally.
"My creative process is deeply connected to nature, the strongest influence for me, the most visible representation of intuition." Daniela continues about the creative process and her inspirations behind the Beauty Bags.
The bag, made from 100% recycled polyester, has a multifunctional design and is made of a fabric that has a washable inside for easy cleaning and prolonged use. With sustainability in mind, we wanted to create a bag that you can carry with you and love for many years after purchase. For this year's edition, we are also launching a limited edition Scrunchie-kit in a matching pattern sold exclusively at Maria Nila salons.
This year's Beauty Bags
Each of the Beauty Bags contains a full size Shampoo and Conditioner together with a hair mask from one of our Care & Style range, so you can find the best set for your specific haircare needs. The bag is also perfect for packing all your beauty essentials when you're travelling or as pop of colour in your home.
Find the Beauty Bag for you

For dry or sensitive scalp
Head & Hair Heal Beauty Bag is the perfect kit for anyone who has a sensitive and dry scalp. The Beauty Bag contains shampoo, conditioner and hair mask made with Calming and moisturizing aloe vera extract, balancing Piroctone Olamine and hair growth stimulating peptides to give your hair and scalp a feeling of relief. The Head & Hair Heal range is made with an allergen free perfume and has a scent of white jasmine and linden blossom and fresh and floral top notes.

For naturally dry or curly hair
The products in our True Soft Beauty Bag will moisturize and strengthen dry hair and give curly hair some extra love. The shampoo, conditioner and hair mask are formulated with softening argan oil, protecting shea butter and moisture preserving rapeseed oil to revitalize and give your hair a silky soft feeling.

For bleached and naturally blonde hair
Give your blonde hair those cool tones back thanks to the Sheer Silver Beauty Bag. The products in this ultimate three step routine contains violet pigments that help neutralize golden shades as well as Blackberry Extract that adds shine.

For thin and fine hair
If you're looking for some extra volume, go for the Pure Volume Beauty Bag. This series is made to boost thin and fine hair with Provitamin B5 and strengthening Moringa Oil for a fuller feel and a long-lasting volumizing effect.

For damaged and chemically treated hair
The Structure Repair Beauty Bag contains shampoo, conditioner and hair mask with rebuilding algae extract and conditioning wheat protein as the key ingredients. Damaged and chemically treated hair becomes softer and regains its natural, healthy luster. 
 

For colored and dull hair
The Luminous Colour Beauty Bag help to preserve the color in your hair with the help of pomegranate extract and Colour Guard Complex, while Vitamin F strengthens the hair shaft. This har care line is also a great choice to both colored and natural hair if you want to add extra shine this spring and summer!