Hair Tutorials & How to Blench and Dye Hair | Maria Nila
Vi vet att utbildning är nyckeln till att växa och hålla sig inspirerad som frisör, entreprenör och kreatör. För oss är det viktigt att du alltid har tillgång till inspiration och kunskap kring våra produkter.
Det finns otroliga möjligheter med hur du väljer att arbeta med våra produkter, både som frisör och som konsument – här finner du några av dem!
I våra utbildande filmer hittar du inte bara produktinformation utan även information om olika tekniker för att skapa önskade resultat. Filmerna besvarar även de vanligaste frågorna kring produkterna och användningssätt för både frisör och konsument.
watched
Half Wave Hair
Duration: 02 min 55 sek
watched
French Girl Ease
Duration: 02 min 35 sek
watched
Block Colour
Duration: 04 min 19 sek
watched
Block Balayage
Duration: 05 min 55 sek
watched
Sheer Silver
Duration: 02 min 13 sec
watched
True Soft
Duration: 02 min 34 sec
watched
Pure Volume
Duration: 02 min 26 sec
watched
Luminous Colour
Duration: 02 min 14 sec
watched
Structure Repair
Duration: 02 min 09 sec
watched
Head & Hair Heal
Duration: 02 min 24 sec
watched
Eco Therapy Revive
Duration: 03 min 11 sec
watched
Case Nermin - Strengthened and moisture curls
Duration: 02 min 35 sec
watched
Case Caroline Lustrous lengths and bouncy volume
Duration: 02 min 20 sec
watched
Case Marlene Strengthen hair and boost cool tones
Duration: 02 min 25 sec
watched
Presenting the Style & Finish line
Duration: 07 min 03 sec
watched
Brushed out Curls
Duration: 02 min 34 sec
watched
Braided half up
Duration: 03 min 07 sec
watched
Textured Waves
Duration: 02 min 30 sec
watched
Clean Lines
Duration: 02 min 16 sec
watched
Bleach Collection: Introduction
Duration: 05 min 42 sec
watched
Bleach Collection: Silver Shot
Duration: 04 min 13 sec
watched
Bleach Collection: Mixing Ratio
Duration: 02 min 27 sec
watched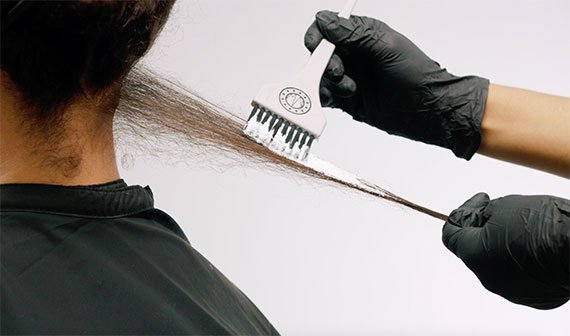 Bleach Collection: Balayage Technique
Duration: 03 min 02 sec
watched
Bleach Collection: Baby Lights Technique
Duration: 04 min 24 sec
watched
Bleach Collection: Foialyage Technique
Duration: 03 min 39 sec
watched
Bleach Collection: Face Frame Technique
Duration: 03 min 10 sec
watched
Colour Refresh Tutorial: Pre Pigmentation
Duration: 03 min 36 sec
watched
Colour Refresh Tutorial: Toner After Bleach
Duration: 03 min 51 sec
watched
Colour Refresh Tutorial: Stand Alone Treatment
Duration: 03 min 36 sec
watched
Colour Refresh Tutorial: Refresh Yourself at Home
Duration: 03 min 20 sec
watched
Colour Refresh Tutorial: Try Something New
Duration: 04 min 09 sec
×
Up Next
Half Wave Hair
Duration: 02 min 55 sek
French Girl Ease
Duration: 02 min 35 sek
Block Colour
Duration: 04 min 19 sek
Block Balayage
Duration: 05 min 55 sek
Sheer Silver
Duration: 02 min 13 sec
True Soft
Duration: 02 min 34 sec
Pure Volume
Duration: 02 min 26 sec
Luminous Colour
Duration: 02 min 14 sec
Structure Repair
Duration: 02 min 09 sec
Head & Hair Heal
Duration: 02 min 24 sec
Eco Therapy Revive
Duration: 03 min 11 sec
Case Nermin - Strengthened and moisture curls
Duration: 02 min 35 sec
Case Caroline Lustrous lengths and bouncy volume
Duration: 02 min 20 sec
Case Marlene Strengthen hair and boost cool tones
Duration: 02 min 25 sec
Presenting the Style & Finish line
Duration: 07 min 03 sec
Brushed out Curls
Duration: 02 min 34 sec
Braided half up
Duration: 03 min 07 sec
Textured Waves
Duration: 02 min 30 sec
Clean Lines
Duration: 02 min 16 sec
Bleach Collection: Introduction
Duration: 05 min 42 sec
Bleach Collection: Silver Shot
Duration: 04 min 13 sec
Bleach Collection: Mixing Ratio
Duration: 02 min 27 sec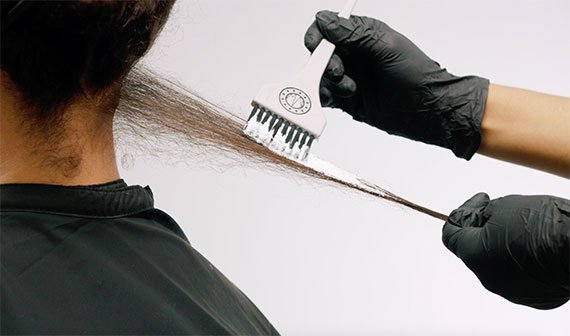 Bleach Collection: Balayage Technique
Duration: 03 min 02 sec
Bleach Collection: Baby Lights Technique
Duration: 04 min 24 sec
Bleach Collection: Foialyage Technique
Duration: 03 min 39 sec
Bleach Collection: Face Frame Technique
Duration: 03 min 10 sec
Colour Refresh Tutorial: Pre Pigmentation
Duration: 03 min 36 sec
Colour Refresh Tutorial: Toner After Bleach
Duration: 03 min 51 sec
Colour Refresh Tutorial: Stand Alone Treatment
Duration: 03 min 36 sec
Colour Refresh Tutorial: Refresh Yourself at Home
Duration: 03 min 20 sec
Colour Refresh Tutorial: Try Something New
Duration: 04 min 09 sec